This is reputed to be the highest bungee jump in the world at Bloukrans Bridge:
This interesting narrow inlet leads into a wide shallow bay at Knysna: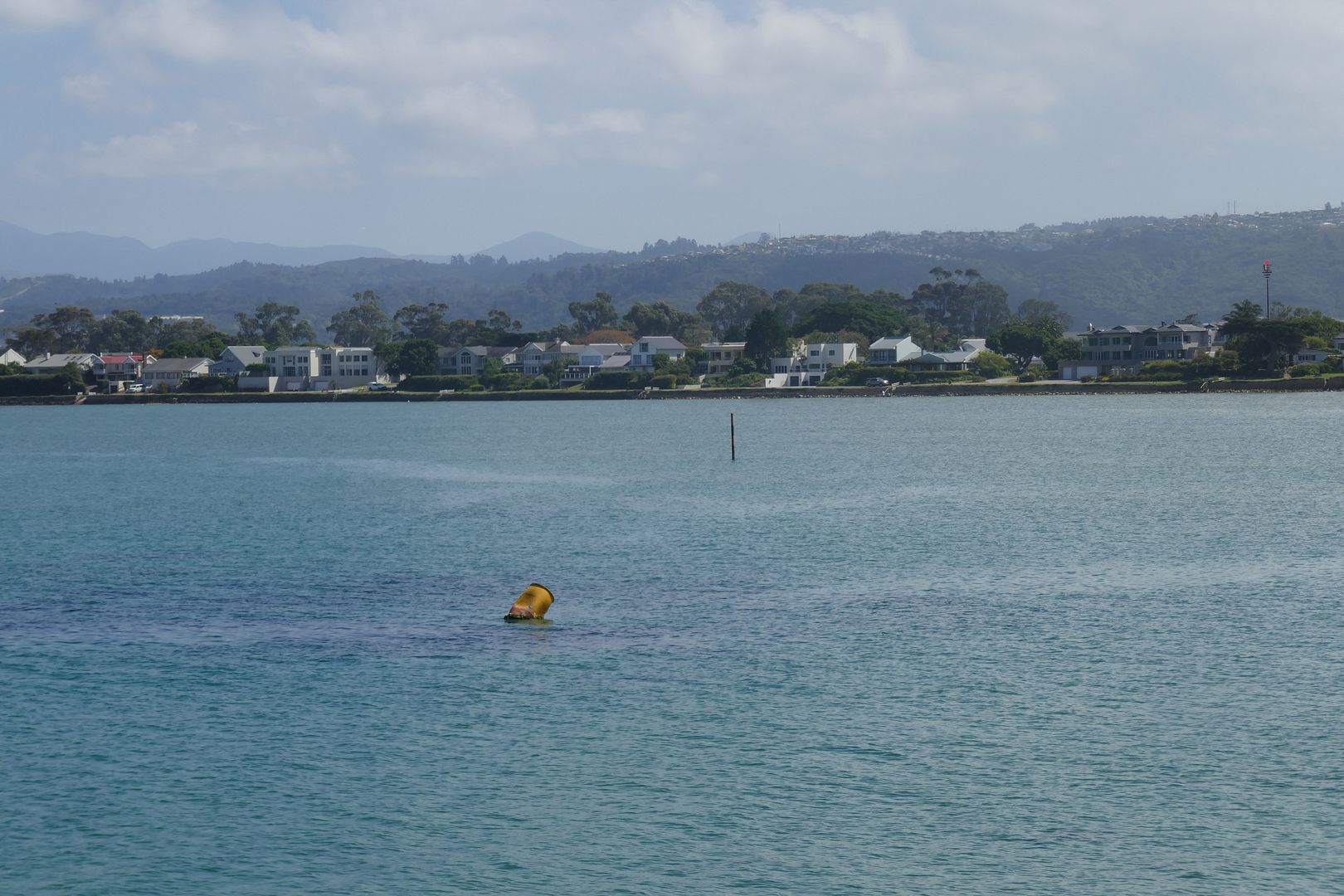 This was a scenic lookout ( "viewpoint" as they say there) along the coast. The sign warns of it being a mugging area. It was below road level and couldn't be seen from the road. OTOH you would need a car to get there, I think: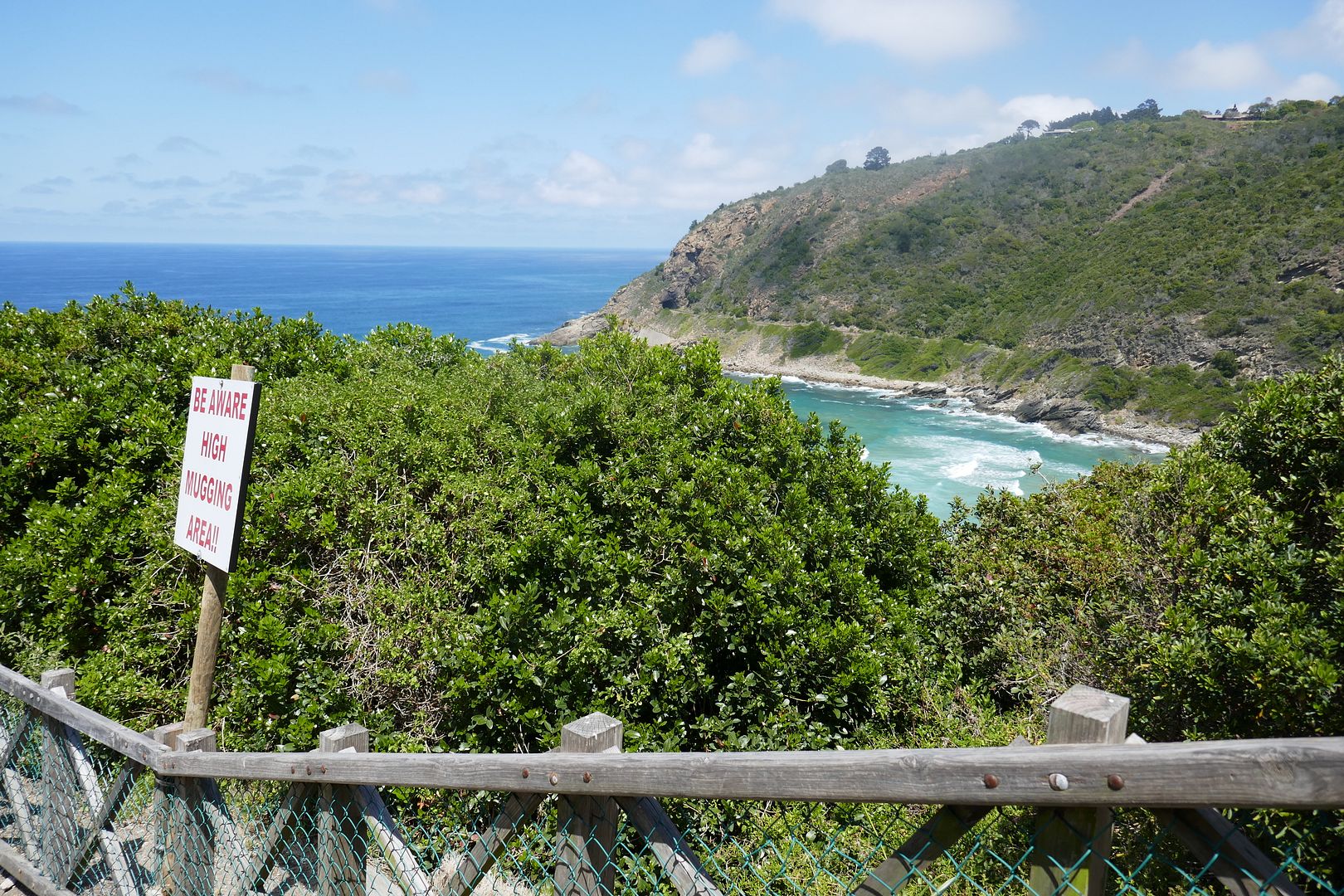 Next we crossed the Outeniqua Pass into the drier inland: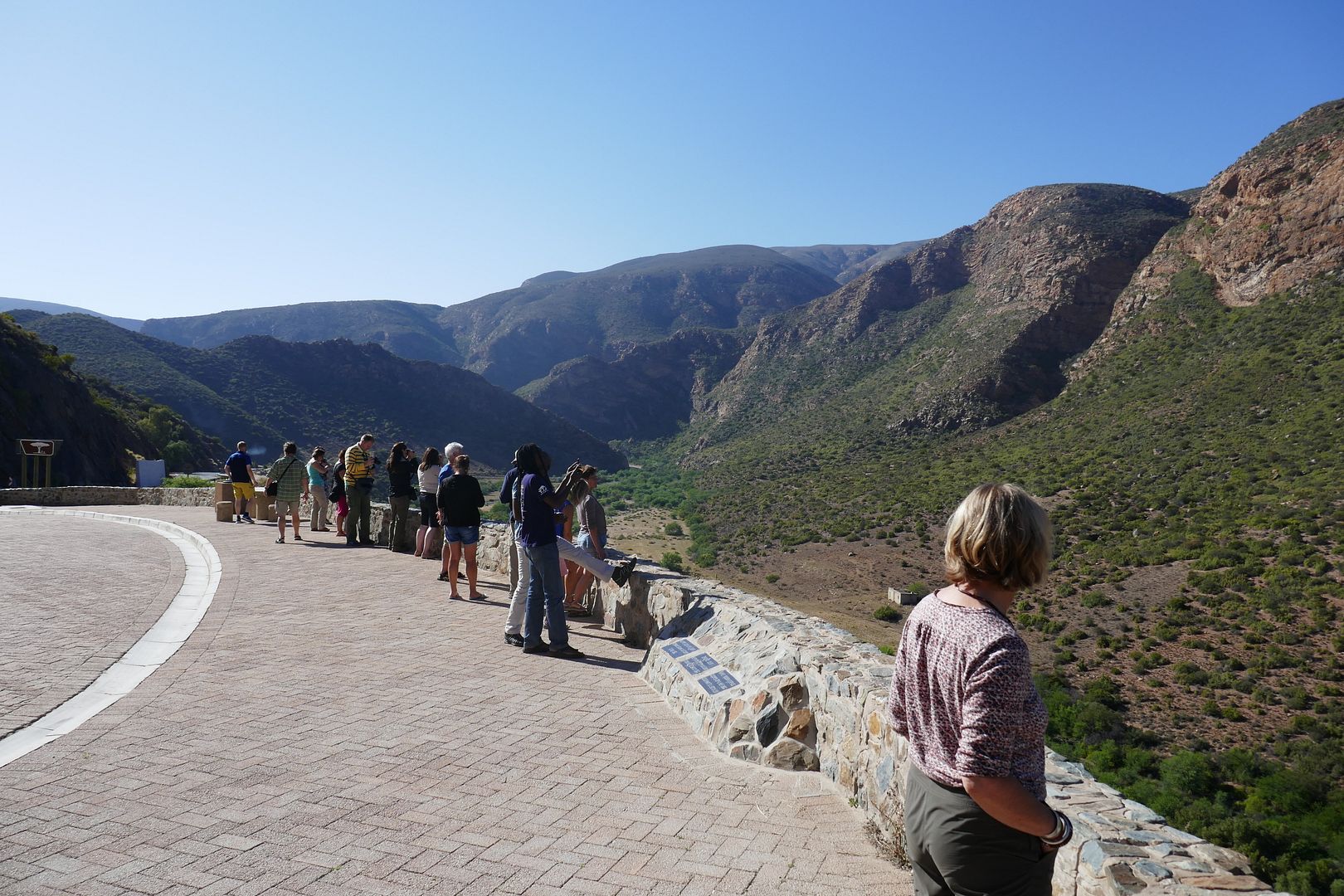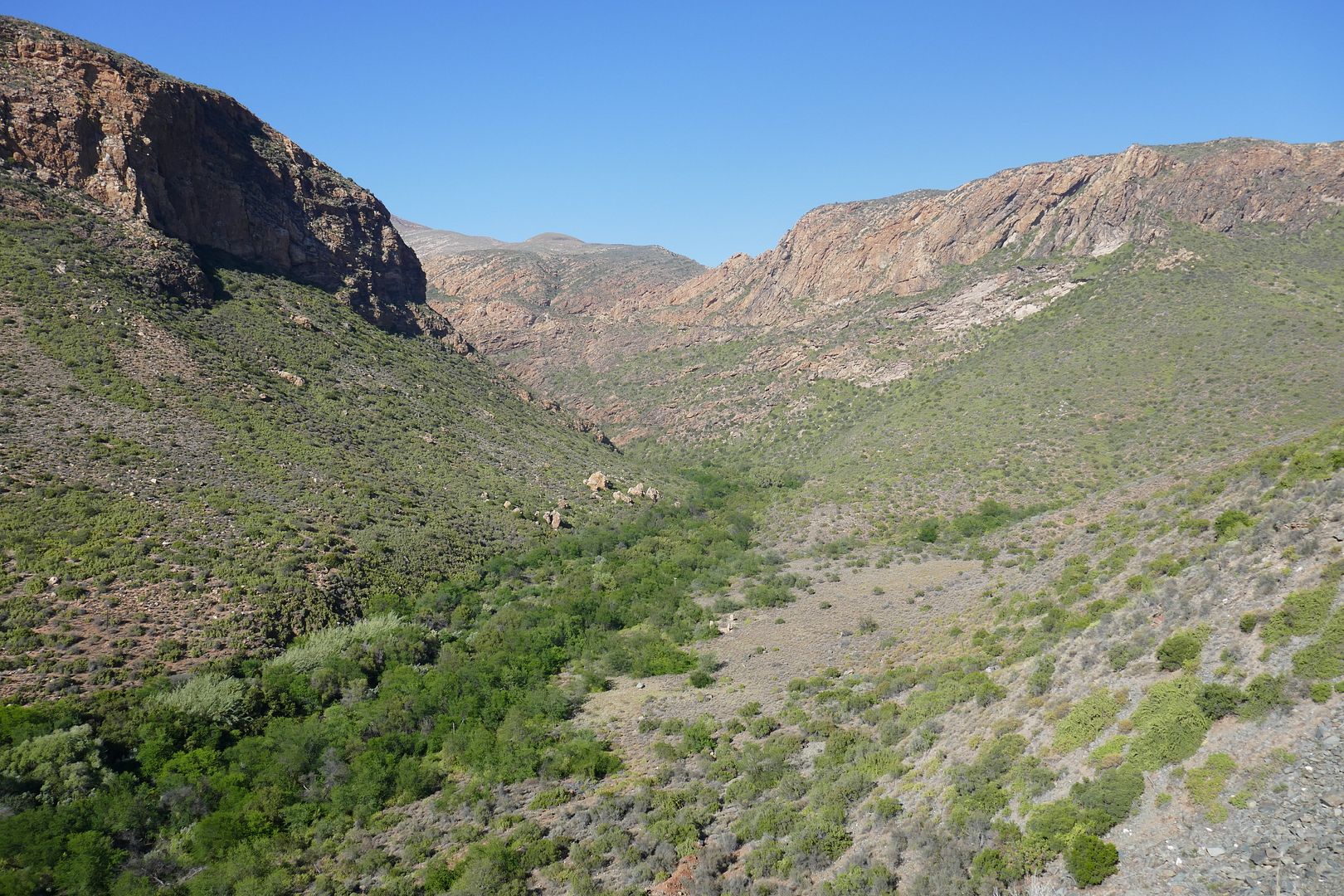 The road workers over there wave these flags enthusiastically.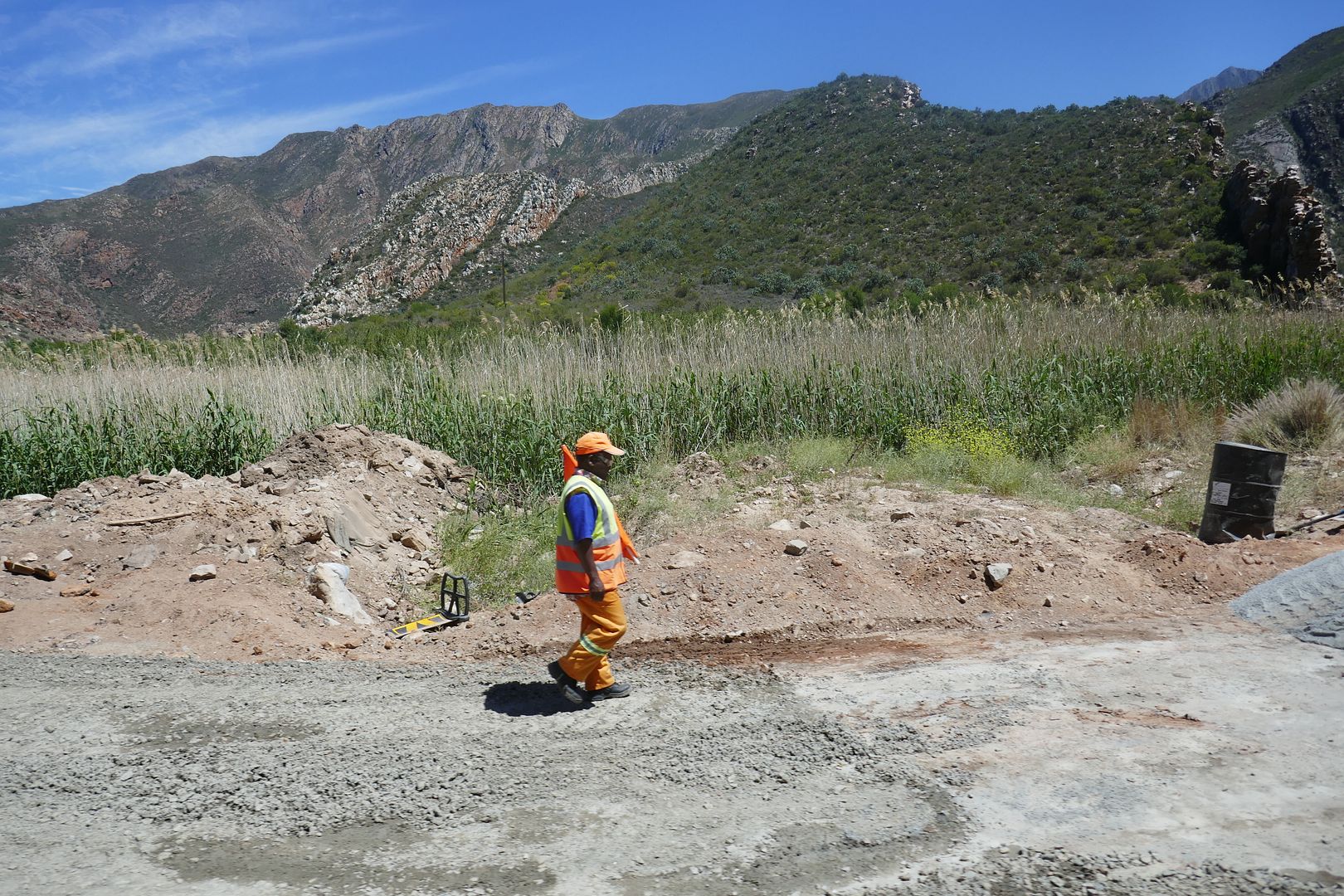 A flowering bush I don't remember taking: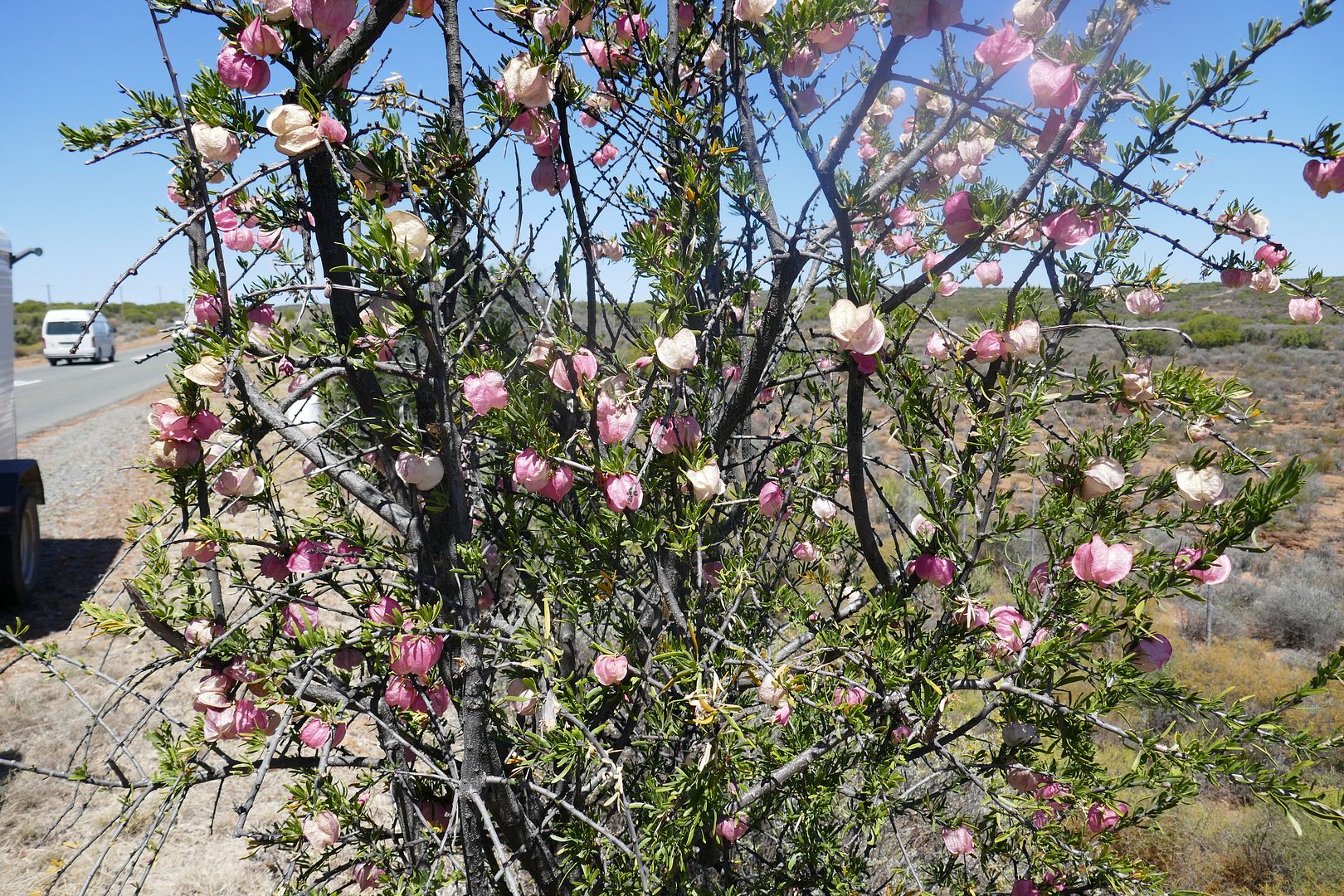 Birds along the way: