@ eduard
Hi Eduard,
i do not live in a forest!

There are only 4 trees in my garden. And some others in the neighbour´s garden…

@ Kev
Hi Kev,
Yes, currently it is very moody. The sun is shining the hole day and in the evening the light is like a spotlight.
I´m astonished, that all my ferns were able to make up the lost two months. The growing period is short, only 8 months and if 1 - 2 months were lost, it lacks 10 - 25%.
As an example my bigger C. australis (planted out since 5 years, with 2m trunk) makes exactly 17 fronds every year. Not 16 or 18, no, exactly 17. Also this short period.
My C. medullaris, planted out since 4 years makes (only) 6 fronds, every year (gues it is to dark)
In November i have to cut off al this wonderful fronds. Oh how terrible

, i don´t want to think about it. Concerning to this, it seems to me that it is more important to choose tree ferns with good growing rates then great frost tolerance. At least in my situation. I have to protect them with heating anyway. When they become bigger and bigger and more and more specimens, there is no chance to protect them with all their huge fronds. Not all Cyatheas are able to build a substantial crown in 8 months.
@roman
Hi Roman,
i have described it here:
http://www.growingontheedge.net/viewtopic.php?f=2&t=8920
and here a winter pic and roughly the same situation in summer: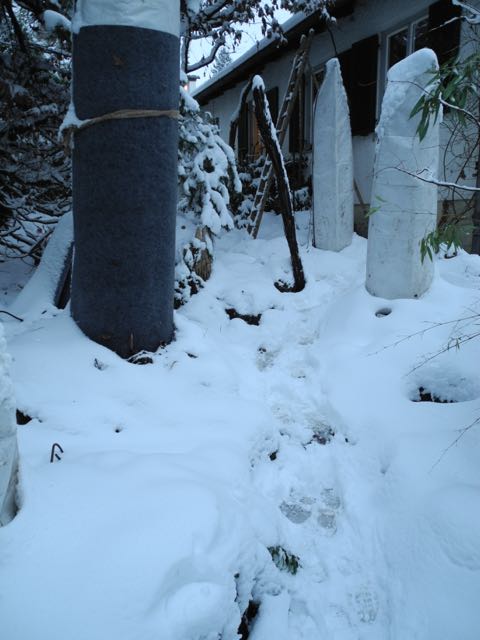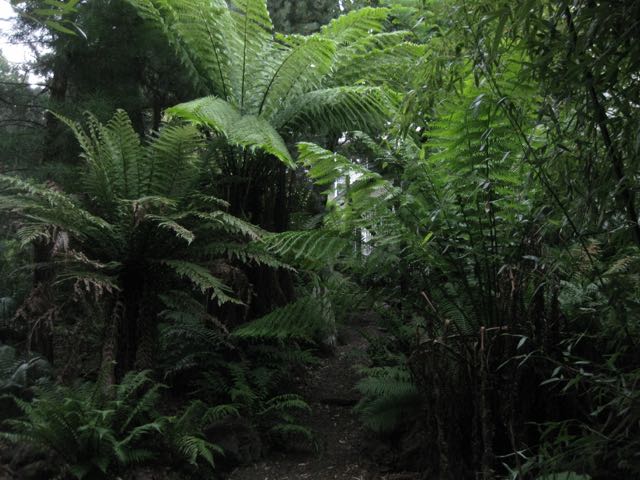 @ Stan
Please help, what is meant by z 12 look? Hope something friendly?