David's inquiry about growing these plants inspired me to dig up some old photos. Yes, they can be troublesome to grow, but they are pretty amazing.
This is a very nice hybrid stud plant at Shikoku Gardens Nursery. Like other complex hybrids,
Calanthe
are hard to ID from the flowers. I neglected to write down the parentage of this one, so it is difficult to say exactly what the parents were. Likely it is a
x takane (discolor x sieboldii)
or x
satsuma (discolor x sieboldii x aristulifera)
based hybrid.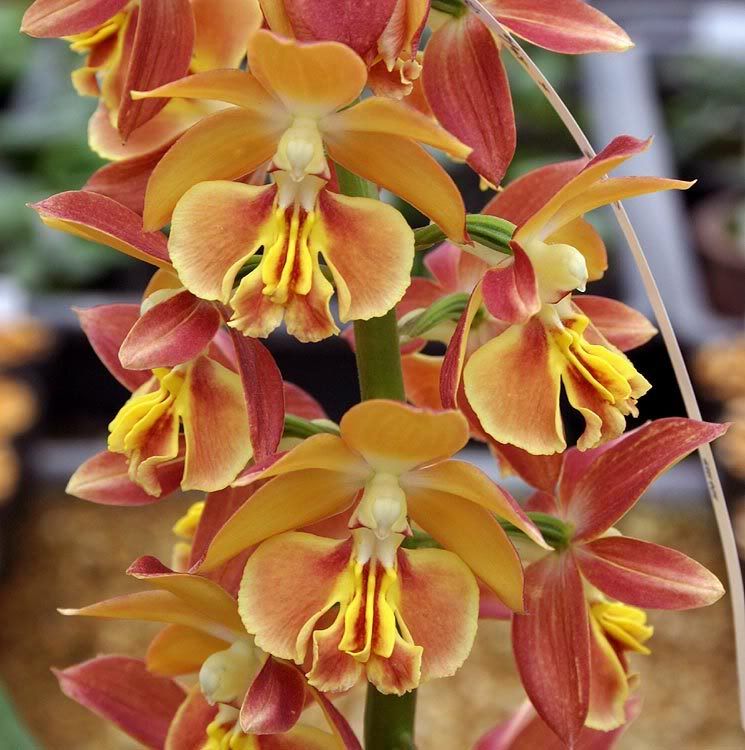 The most northern ranging species in Japan,
C. tricarinata
, is beautiful in itself. Here is a plant on the island of Shikoku.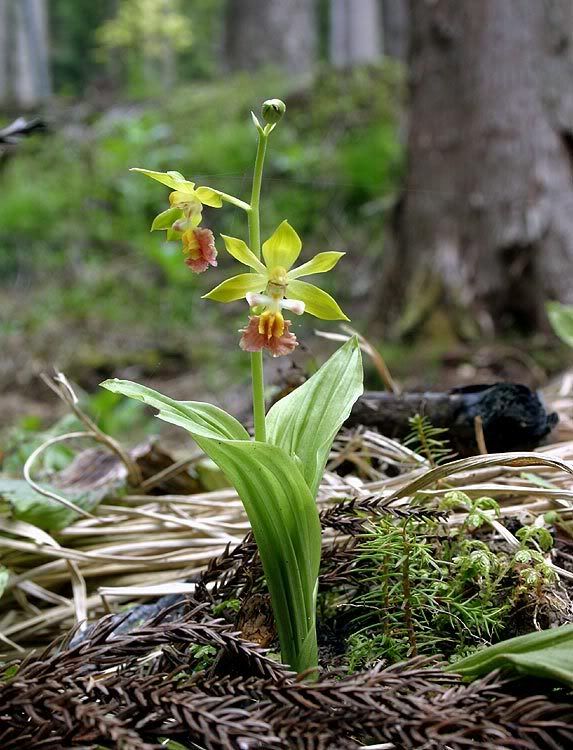 Another range of flowers are the
x kozu (izu-insularis x discolor)
types. These are quite consistent in color usually, with a white lip and dark blue-purple sepals and petals. They can be quite fragrant. Generally speaking the flowers are smaller and more numerous than other hybrids. This plant was at a local show.
Another hybrid from the same show, very possibly a
x satsuma
type.
A large growing and flowering form of
C. sieboldii
exists on Taiwan. This plant is known as
kawakami ebine (C. kawakamiense)
in Japan. Currently there is a lot of discussion about the naming of
C. sieboldii
and its hybrids that remains unresolved. Kew considers all of them synonymous with
C. striata
, but that probably will be changing in the next couple years. Anyway, this is a huge plant, growing nearly a meter high when happy. Mine is not so happy, but here it is.
Finally, a patch of
Calanthe
in my garden. The yellow flowered plants are
C. sieboldii
and the purple flowered plant is an unnamed
C. discolor
hybrid.
Are they worth growing? Sure, if you don't mind a challenge and disappointment! Terrestrial orchids in general are not for the weak spirited, and these plants definitely are not "easy" - at least not in the long term.